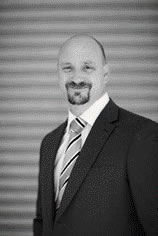 Wayne is Chief Executive Officer of HTI Consulting. He has a three year Hotel Management Certificate and Grant Thornton covering 36 countries focusing on: feasibilities, bank due diligence, operator selection, finance raising and asset management. from the University of Johannesburg and an MBA from CASS Business School in London.
Wayne has 9 years of middle management operational experience in some of the leading 5-star hotels and resorts in South Africa and the United Kingdom. Wayne also has 16 years of specialist hospitality management consulting experience with HTI Consulting
Contact: wtroughton@hticonsulting.co.za
Adetope holds a BSc in Biochemistry from Babcock University, Ilishan-Remo, and an MSc in Finance and Management from Cranfield University, United Kingdom.
Adetope has over 12 years work experience spanning several roles in Fund Management, Project Finance, Audit, Consulting, Corporate Finance and Strategy, and Proprietary and Principal Transactions; gained at ARM Investment Managers and KPMG Professional Services, Lagos.
Most recently Adetope worked for ARM Investment Managers for over 8 years and was actively involved in establishing the first Hospitality and Retail Fund in Nigeria and the asset management and successful refinancing of their first development – the 234-key Four Points by Sheraton Hotel in Victoria Island, Lagos. Adetope joined HTI Consulting in June 2016 as Vice President for Advisory and Transactions stationed at our Nigerian office in Lagos, and focuses on debt and equity financing, feasibility studies, due diligence, operator selection and valuations.
Contact: akayode@hticonsulting.co.za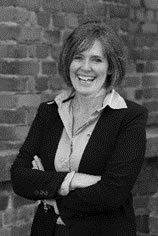 Kirsty is Head of Research and Quality Control with HTI Consulting and  has a BCOM degree in marketing from the University of South Africa. Kirsty has been involved in the hospitality, leisure and tourism industries for a period of 15 years. Kirsty has extensive experience in undertaking market and financial feasibility studies for stand alone hotel developments and integrated resorts.
Kirsty has 15 years of Hospitality Consulting experience with HTI Consulting and KPMG (South Africa and Hungary). Kirsty joined HTI Consulting in 2010 as an Associate Consultant, becoming a full-time employee in February 2012. Kirsty has worked on assignments covering: South Africa, Ethiopia, Angola, Botswana, Zambia, Zimbabwe, Mozambique, Ghana, Uganda, Swaziland, Namibia, Nigeria, Tanzania, Togo, Gabon, Congo, Seychelles, DRC, the Gambia, Mauritius, Kenya and the UAE.
Contact: kstewart@hticonsulting.co.za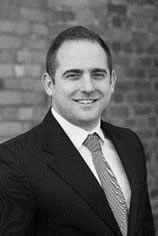 Daniel has a Business Science degree from the University of Cape Town and has completed his Masters in Economics. After training in New York in 2007 , Daniel joined JPMorgan in London and was an analyst in their Real Estate Structured Finance team for a year.
Thereafter, Daniel joined LaSalle Investment Management in London for three years as an analyst working across various Investment Funds, focusing on all types of commercial property investments throughout the UK. Daniel moved back to South Africa and joined Jones Lang LaSalle in JHB, where he worked in the Hotel Capital Markets team, focusing on brokering Hotel transactions in the SA and Mauritian markets.
Daniel joined HTI Consulting in April 2014 and has worked on transactions and finance raising in: South Africa, Tanzania, Zanzibar, Mozambique, Rwanda, Uganda and Togo.
Contact: dtrappler@hticonsulting.co.za
Hubert has a Bachelor of Science in International Hospitality Management (finance option) from Ecole Hôtelière of, Switzerland. He has operational experience in investment management and hotels and tutored in Finance at University. He is fluent in 4 languages (German, French, English and Spanish) and working knowledge of Portuguese.
He joined HTI Consulting in September 2013 and has worked on assignments in: South Africa, Angola, Congo, DRC, Namibia, Nigeria, Zimbabwe, Zambia, Rwanda, Uganda, Kenya, Tanzania and Mauritius.
Contact: Hgolay@hticonsulting.co.za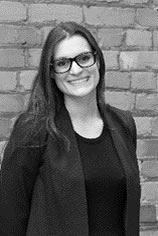 Cailin completed a Bachelor of Commerce, specialising in Hospitality Management, from Ryerson University, Canada. Upon completion of her degree in 2012 she joined Raffles Hotel's and Resorts revenue department in Beijing, China.
In 2015 Cailin moved to Cape Town, South Africa to conduct a Master's in Business Administration, with a financial focus, at the University of Cape Town. Upon completion of her MBA in 2016, Cailin joined HTI Consulting and has conducted numerous studies on the African continent including South Africa, Tanzania, Zimbabwe, Niger, Ivory Coast, Benin, Guinea and Zambia.
Contact: Csullydaniels@hticonsulting.co.za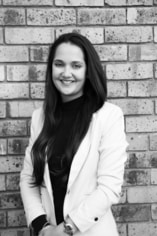 Kirsten started her career in the hospitality industry by undertaking a Postgraduate in Management Sciences with a focus on hospitality and tourism management in Cape Town, South Africa. As part of her studies, Kirsten enrolled in an internship at Grant Thornton as a Research within their Strategic Development and Planning Business Unit. Upon completion of this Kirsten joined Grant Thornton permanently as a Consultant focusing on the tourism and hospitality sector. In this role, she was involved in feasibility studies, tourism and business strategies, economic impact modelling, market research and business due diligences.
She has conducted numerous studies on the African continent including Mozambique, Namibia, South Africa, Tanzania, and Zimbabwe.
In 2017, Kirsten joined HTI Consulting as a Hospitality Analyst within the Advisory and Transactions Unit.
Contact: kmanning@hticonsulting.co.za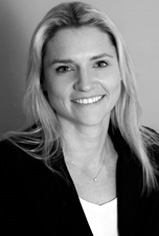 Martine is Executive Personal Assistant to Wayne Troughton, CEO of HTI Consulting. She started her career off in 1998 in the UK within the Publishing industry too through the years being employed by Ernst & Young, Virgin Active & Times Media Group in senior managerial positions.
Martine's experience has been of Executive PA, Sales & Marketing Manager, Account Executive, Recruitment /HR & Payroll manager.
Martine also coordinates the networking group The Hotel Club SA – Johannesburg and Cape Town which hosts monthly events and encourages its members to share leads and opportunities
Contact: mralfe@hticonsulting.co.zaa